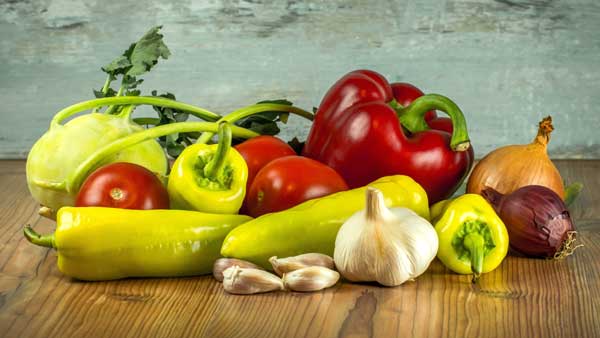 One of the MUST SEE things on my list at the country shows is the produce section and in particular the home grown vegetables. Some of these are truly spectacular and so beautifully presented as well. Gone are the days when a Shetland vegetable garden comprised only neeps, taaties, carrots and kale.
Many Shetland folk with a garden and the extended growing season provided by a polytunnel or polycrub will be enjoying an abundance this month and sharing with neighbours too. Whilst the range of supermarket produce is good – absolutely nothing beats home-grown. Supermarket vegetables and fruit travel miles and miles – especially to Shetland and there is a lot of perfectly useable produce that is frequently dumped because of short (and quite silly sometimes) sell-by dates. Fortunately both Lerwick supermarkets reduce prices as the date approaches – guess who heads to that section first!
The largest local producer of fruit, herbs and vegetables for sale in Shetland is Transition Turriefield in Sandness. They were established as a Community Interest Company in January 2011.
They produce a really impressive wide selection of vegetables and fruit with no chemicals or pesticides used. Most of their produce is sold on the West Side through their vegetable box scheme – for which there is a waiting list. When they have surplus – it is sold in the shops in Bixter and Aith as well as Scoop Wholefoods in Lerwick.
Do look at their website turrriefieldveg.co.uk for a lot more information – interested visitors are welcome but it is best to contact them first.