Smoked Haddock with poached egg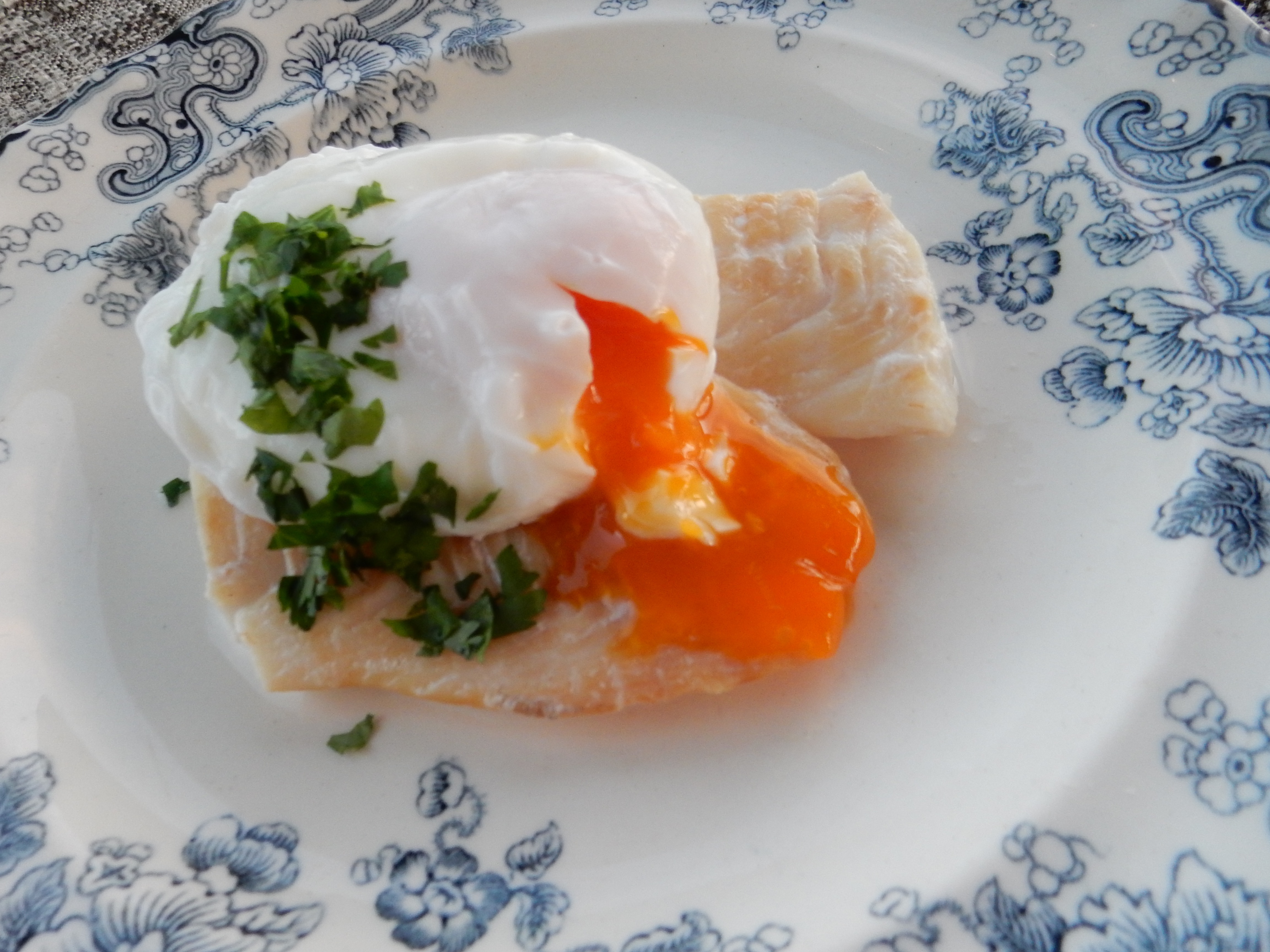 This is such a tasty, healthy, economical, quick to make, low fat combination and is so very good for breakfast, brunch, lunch or tea. In Shetland for me, the default place to buy smoked haddock is from Dave and Tricia Parham at the Handmade Fish Company in the Toll Clock Centre.
The haddock is of exceptional quality and is smoked over Scottish Oak.
1 haddock fillet per person
1 egg
150 ml milk
1 bay leaf
a thick slice of onion
half a dozen whole peppercorns (but no saat!)
First poach the haddock: in a shallow pan put the milk, bayleaf, peppercorns and a slice of onion. Bring slowly to boiling point watching all the time, then immediately remove from the heat.

Add the fish and allow to cook with a lid on in the cooling milk. Baste to allow the heat to penetrate.This will take about 15 minutes and will result in lovely tender just-cooked fish.

Meanwhile poach the egg – again, bring water to a fast boil in a small pan, turn off the heat and break in the egg.It will only need about 4 minutes – the yolk should be soft.

Carefully lift the haddock on to a warmed plate and then place the egg on top. Garnish with chopped parsley and eat with plenty of hot buttered toast.