Spinach and Cheese Soufflé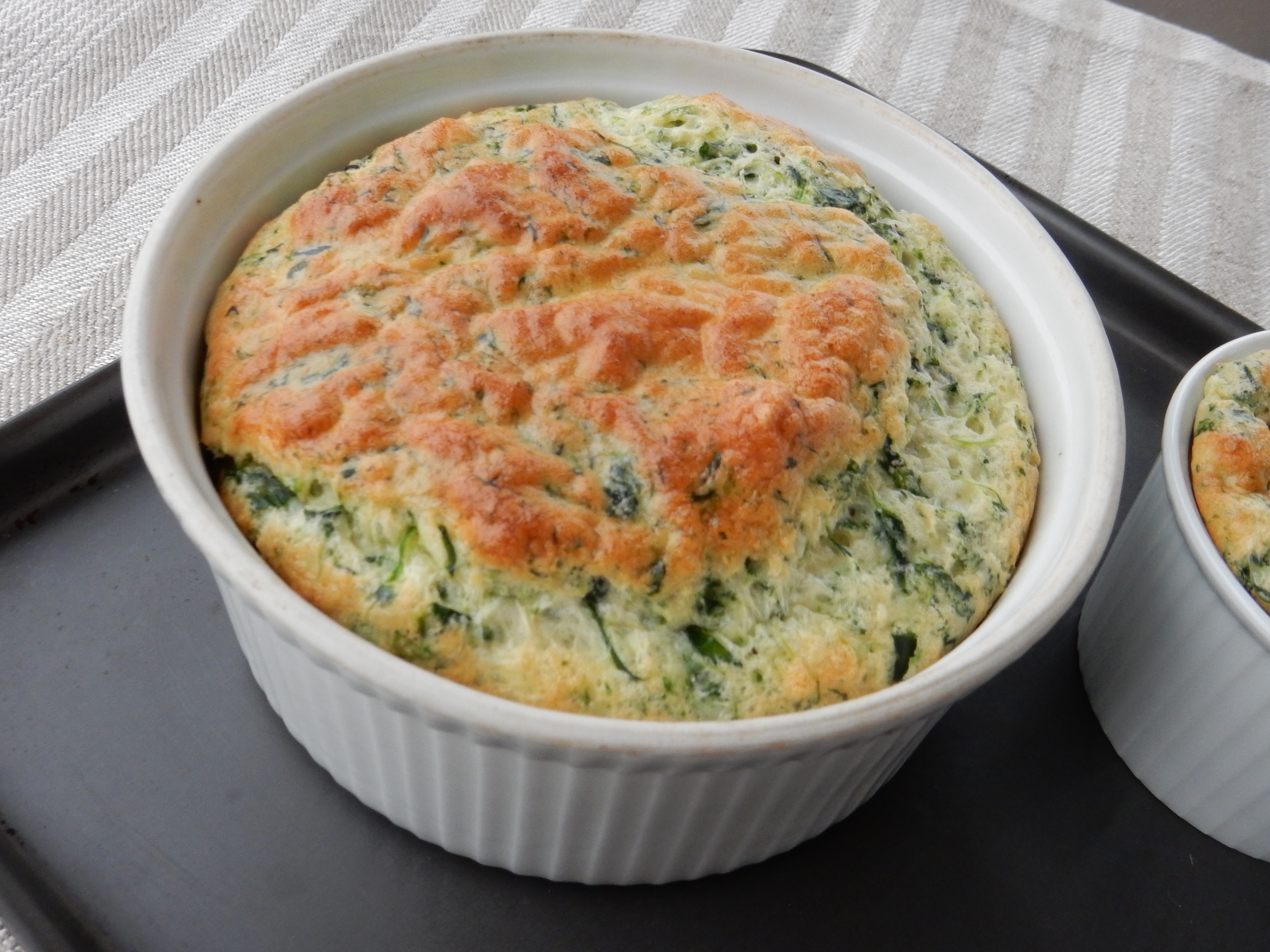 Do not be faird to try this – it really is not difficult. It looks lovely either in a larger dish or in peerie ramekins. It can be prepared ahead up to the folding in of egg whites stage and it makes a good vegetarian main course or a lighter starter for a bigger dinner.
25g butter
25g plain flour
150ml milk
ground black pepper
½ teaspoon dijon mustard
freshly grated nutmeg
75g strong hard cheese, grated – gruyère or cheddar are good
3 eggs – separated
125g bag of spinach (freshly grown would be best.) Cooked, well drained and chopped.
Preheat the oven to 190ºC. Grease the soufflé dish or ramekins.
Put milk, butter and flour into a small pan and whisk or beat constantly till you have a very thick white sauce. This is sometimes called a panada and is used when making rissoles to bind ingredients together.
Add seasonings. Cool slightly and then add the cheese.
Stir in the spinach and egg yolks and mix – a spatula does the job very well.
You can set the mixture aside at this stage and finish the dish later.
Whisk the egg whites until stiff. Stir 2 tablespoons into the mixture to slacken it a little then carefully fold in the remainder with a metal tablespoon. The mixture will be thick and soft.
Pour into the dish/es and place on a metal baking tray near the top of the oven.
Bake for 15 minutes for individual ramekins or 30 minutes for a larger dish.
It will look risen and golden while still soft in the centre.
Eat straight away – maybe with a salad and crusty bread.