Pork Casserole with Apples, Ginger and Coriander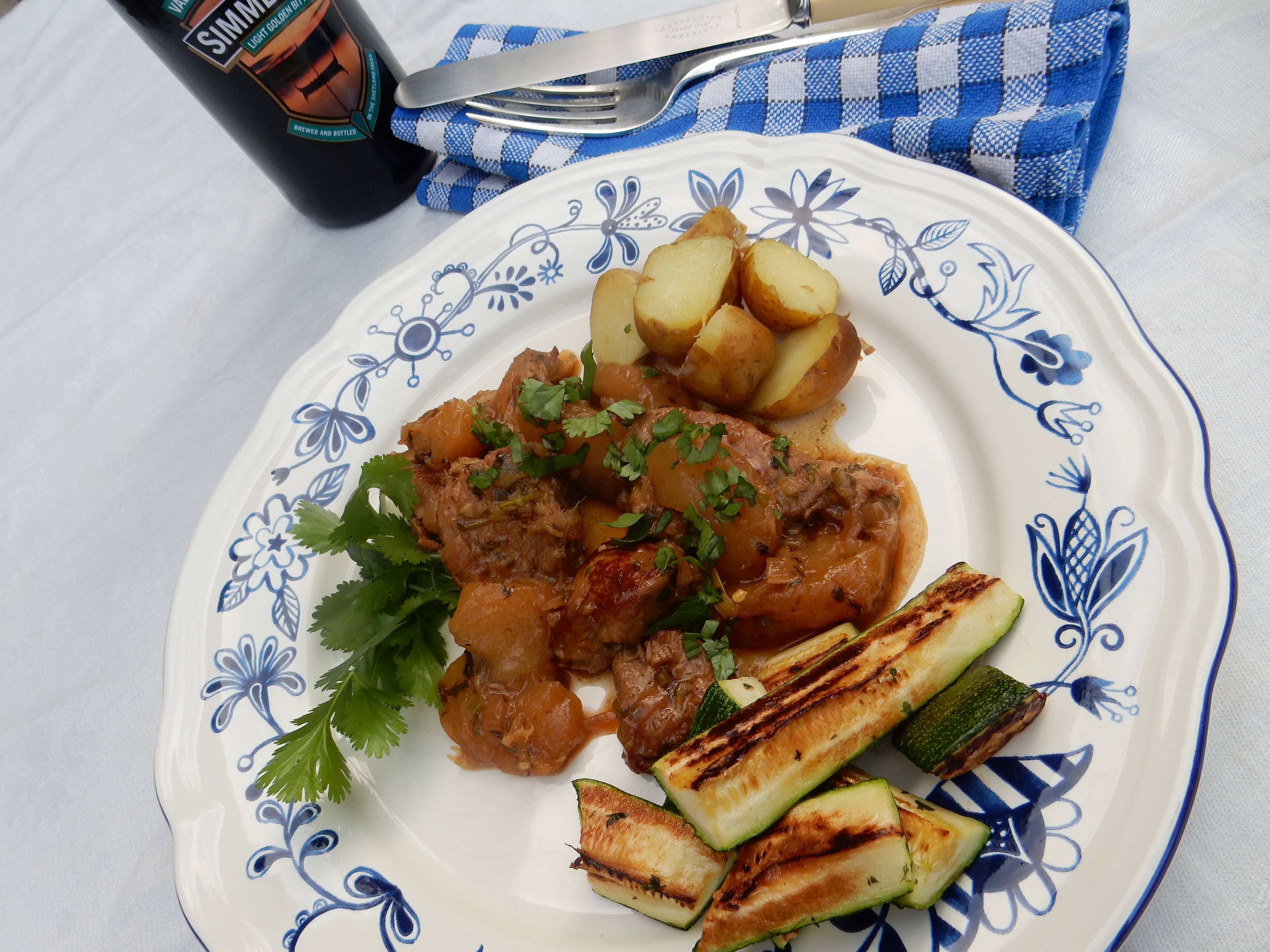 This is a lighter summer casserole – fruity with the apples and light golden Simmer Dim. A touch of warmth from the ginger and fragrance from plenty of freshly chopped green coriander leaves. Even better as there is plenty of delicious Shetland reared pork available at the moment. (More about that next month.)
To serve 4 – generously.
500g pork shoulder – cut into 2-3cm pieces
1 tablespoon sunflower or rapeseed oil
2 onions – chopped
2 cloves garlic – crushed and finely chopped
30g piece fresh root ginger (approx)- peeled and grated
2 eating apples – peeled, cored and quartered
2 level teaspoons soft brown sugar
1 level teaspoon plain flour
Ground pepper and ½ teaspoon salt
Small bunch fresh green coriander – roughly chopped
Light the oven – 120ºC
Using an ovenproof casserole – heat the oil and brown the meat.
Add onions, garlic, ginger, flour and sugar and mix well over a low heat.
Add the Simmer Dim and bring to the boil. Add half the coriander.
Transfer to the oven and cook for approx. 1½ hours.
Garnish with more coriander and serve with summer vegetables, peerie taaties and a glass of Simmer Dim.