Mussels with salsa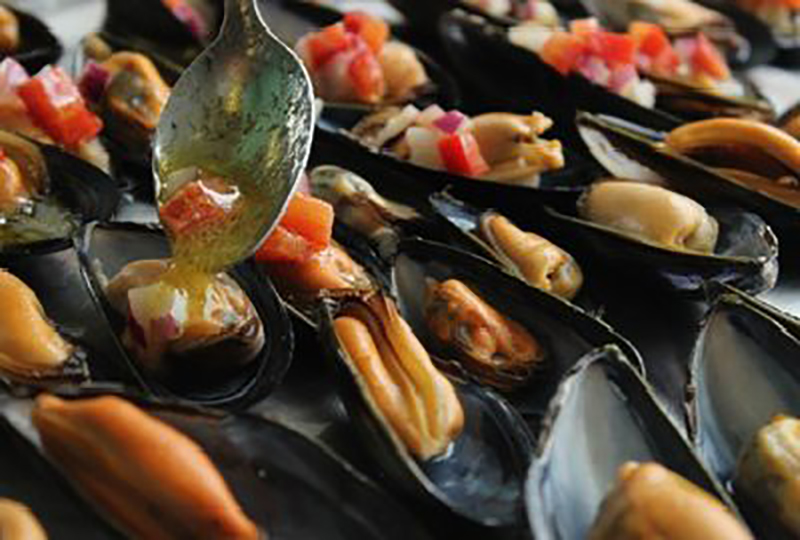 Here is another lovely recipe from local chef and college Tutor Glynn Wright where the mussels are de-shelled, mixed with a salsa and then returned to the shells. It makes a good starter or canapé.
500g Shetland mussels
1 red onion
1 red pepper
Handful of chopped fresh parsley
5 tbsp olive oil & wine vinegar dressing
Steam a 500g bag of Shetland mussels. Allow to cool and remove the half shell.
Finely chop the onion and pepper and put in a medium sized bowl. Add the chopped parsley and vinaigrette dressing and mix well.
Arrange the remaining half shells on a large platter with the salsa vinaigrette dribbled over.