Hot Smoked Salmon Paté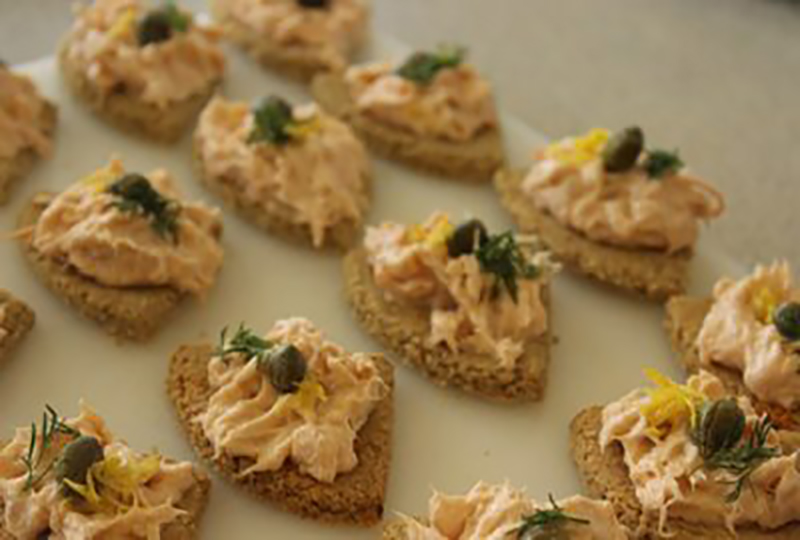 This recipe works equally well with smoked mackerel or kippers; just lightly cook the fish first.
130g hot smoked salmon, plain or flavoured
100g soft cheese or ricotta
Grated rind and juice of I small lemon
Capers – half a small jar
Fresh tarragon or dill to garnish
Freshly ground black pepper (no salt necessary)
Skin and flake the salmon with a fork – keep it in largeish pieces.
Stir into the soft cheese and add lemon rind and juice to taste. Season.
Spoon on to oatcakes and garnish with capers and tarragon/dill.