Mackerel with Tomato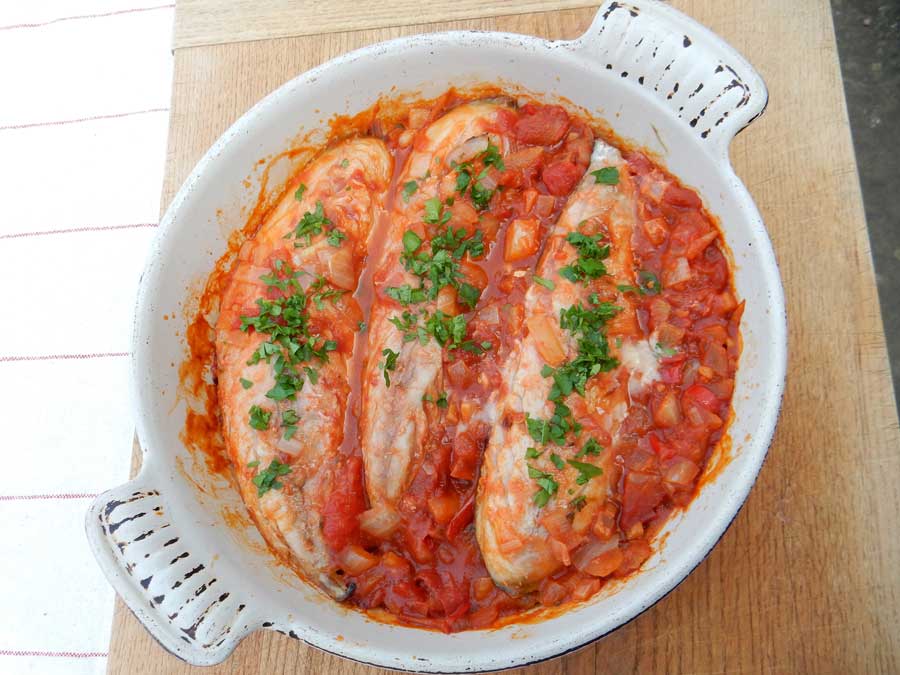 This is very easy and straightforward and I like to make it in a pan which can be brought straight to the table.
Serves 4.
1 onion – chopped
1 clove garlic – finely chopped
2 tablespoons sunflower or rapeseed oil
400g tin chopped tomatoes
Plenty of chopped fresh parsley
4 large mackerel fillets
Soften the onion and garlic in the oil without browning for a good 5 minutes.
Add the tomatoes, mix well, season with pepper and a little salt. Cook for 2-3 minutes.
Lay the mackerel fillets on top and simmer on a low heat for 5 minutes turning once.
Eat hot with potatoes or bannocks. This is also good served cold the next day but do refrigerate overnight.