Vegetable, Goat cheese and Walnut Plait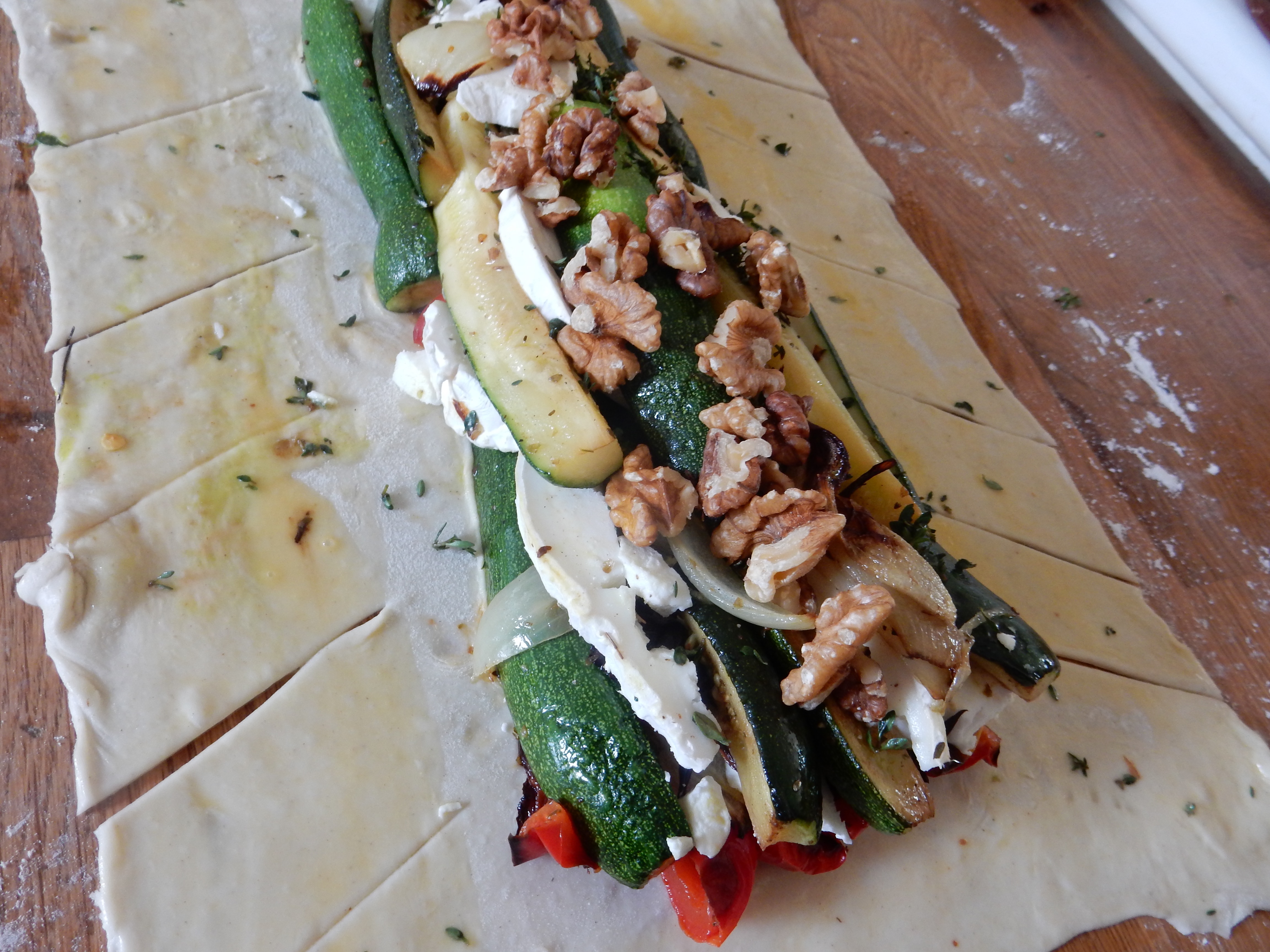 In 'Shetland Food and Cooking' I used ready made puff pastry to make a Flaky Fish Pie. This combination is ideal if you are cooking for vegetarians and the choice of vegetables you could use is endless.
250g ready made puff pastry (all-butter has a better flavour)
2 courgettes – cut lengthwise and cooked with a little butter for 3-4 minutes
2 peppers – cut into quarters, tossed in a little oil and roasted at 220ºC for 20 minutes
2 onions – roasted as above
100g Goat cheese (you could also use Feta)
50g Walnuts
fresh thyme
beaten egg to glaze
Serves 4 – 6
Preheat the oven – 220ºC
Roll out the pastry to a large rectangle.
Place the cooled ingredients down the centre.
Cut slits as shown and brush with beaten egg.
Fold in the top and bottom and overlap the edges to form a plait.
Brush with beaten egg (sprinkle sesame/poppy seeds if you like)
Bake near the top of the oven for about 20 minutes.