Roasted Red Pepper and Sweet Potato Soup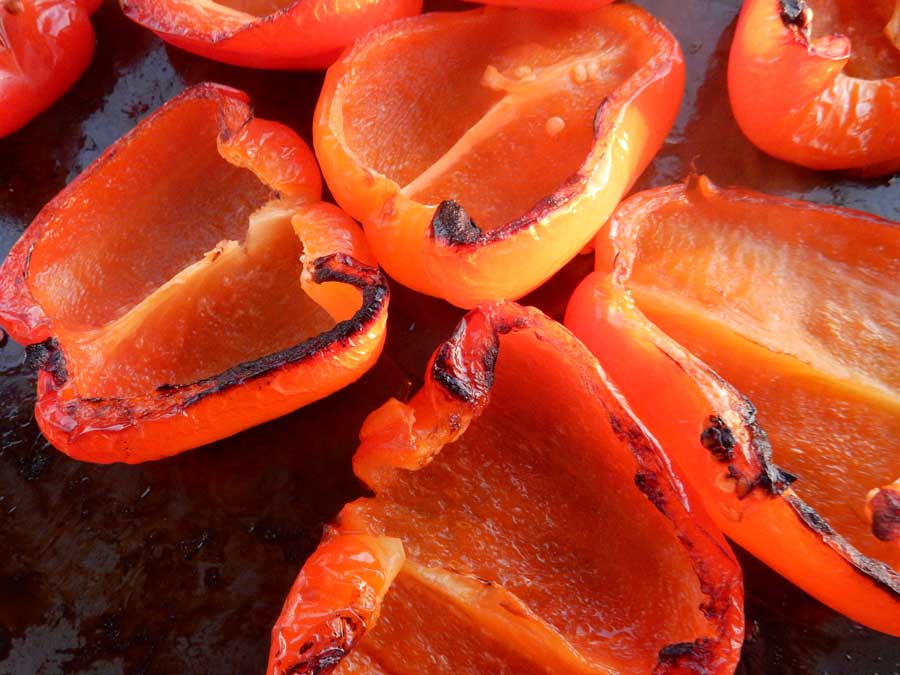 Don't be afraid to allow the peppers to get a bit charred as this all adds to the flavour by concentrating the natural sugars. Smoked paprika gives a really unusual twist to the flavour but if you prefer – a bit of chilli goes well instead.
2 red peppers – halved and deseeded
1 medium sized sweet potato – peeled and cut into chunks
1 large clove garlic – crushed and chopped
1 large onion – peeled and chopped roughly
25g butter or 2 tablespoons oil
1 teaspoon smoked paprika (unsmoked is fine)
500ml stock
100 ml milk
Place the halved peppers (with a very little oil rubbed on their skins) on a baking tray on the top shelf of a hot oven for approximately 20 minutes until charred and soft. Put them into a plastic bag and allow to cool then remove the skins and chop roughly.
In a large pan, melt the butter and sauté the sweet potato, onion and garlic over a medium heat for 5- 10 minutes. Add the peppers and mix well.
Stir in the paprika, add the stock and milk, bring to the boil and simmer for 30 minutes.
Pureé with a stick blender until smooth, taste, add pepper and a little salt if necessary.