Almond Paste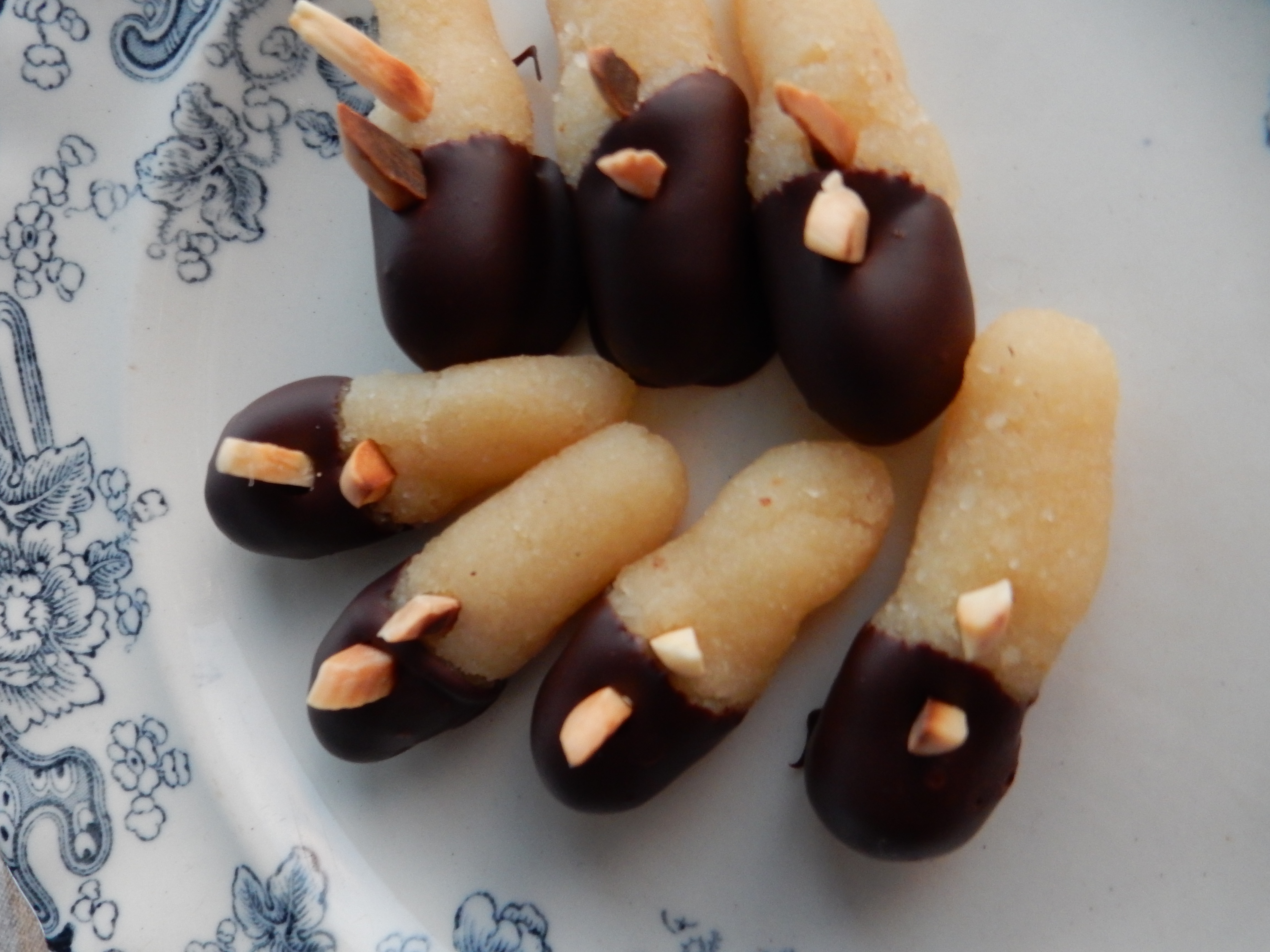 The difference between Almond paste and Marzipan is principally in the proportion of sugar and almonds. Almond Paste is usually 50:50 sugar and ground almonds. Marzipan is sweeter – 75:25 sugar to almond ratio and it is easier to roll out because the higher sugar content which makes it smoother. Both can be flavoured with lemon, rosewater or alcohol. I prefer the taste, texture and richness of Almond Paste but you could use different proportions as you prefer. In some recipes, Marzipan is cooked first.
200g ground almonds
100g icing sugar
75g caster sugar
1 tablespoon brangy
1 tablespoon almond essence
1 tablespoon lemon juice
1 egg
Medjool dates
I like to make it really nutty so this is my recipe: in a mixing bowl put 200g ground almonds; 100g icing sugar and 75g caster sugar.
In another small bowl put: 1 tablespoon brandy;1 teaspoon almond essence; 1 tablespoon lemon juice and 1 egg. Beat well and add to the dry ingredients.
Mix together until it forms a ball, wrap in greaseproof paper and chill overnight.
To assemble :
Use the almond paste to stuff into stoned Medjool dates – then roll in caster sugar. Alternatively roll into a peerie sausage shape, dip the end in melted chocolate and decorate with toasted nuts.