Apple and Walnut Cake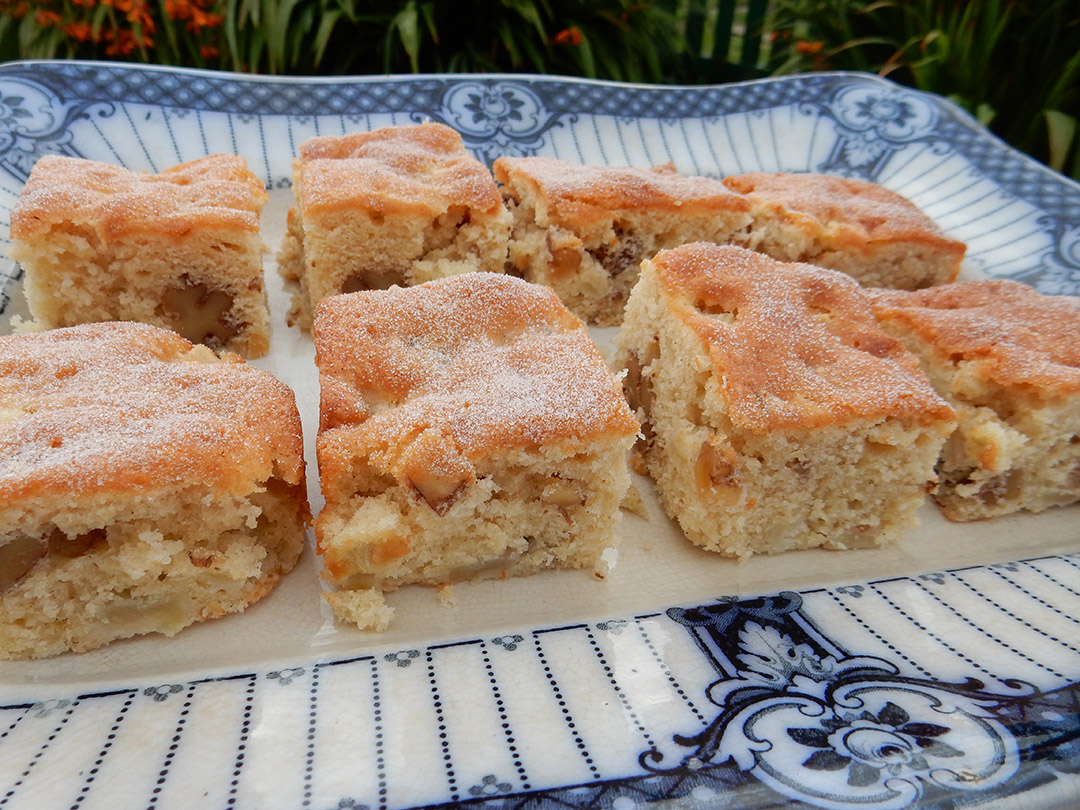 This is the basic Victoria sponge cake mixture which I like to cook in a 'traybake' tin lined with baking parchment (or butter papers) measuring approx 30x22cm. All it needs is a light dusting of caster or icing sugar to finish. A good crisp tart eating apple is best – Bramleys would collapse.
200g butter – at room temperature
200g caster sugar
4 eggs – lightly beaten
200g self raising flour
½ teaspoon baking powder – sieved with the flour – ready on a plate
200g apples – about 4 – peeled, cored and cut into small pieces
100g walnuts – roughly chopped
Light the oven to 180ºC gas 6 and line the tin with baking parchment.
Cream butter and sugar, add eggs then flour and baking powder then apples and walnuts.
Transfer to the tin and bake in the centre of the oven for about 25-30 minutes until firm and lightly browned. That's it.