Butternut Squash and Orange Soup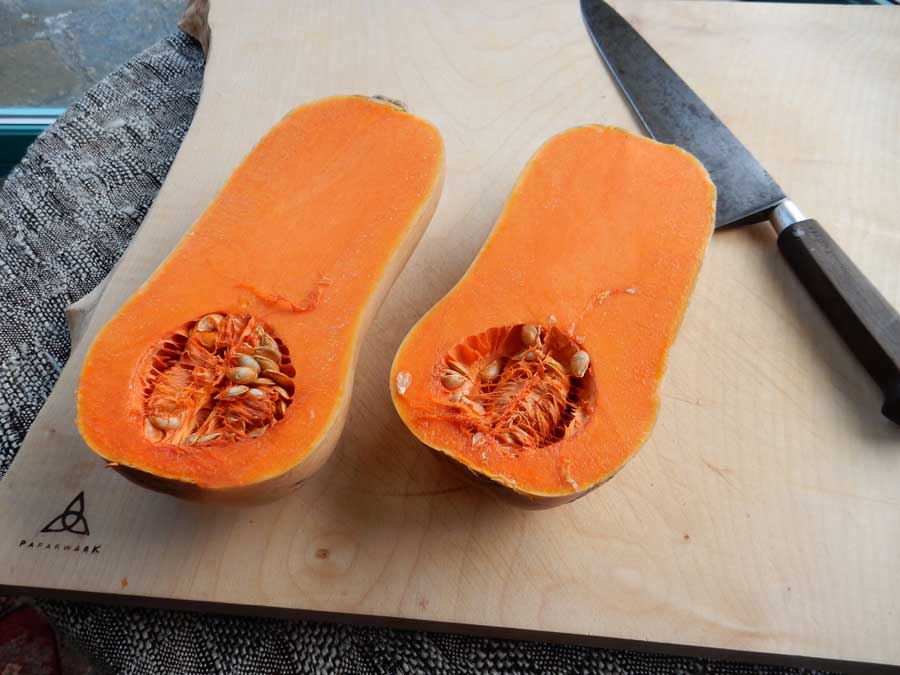 The orange and apple give this soup a lovely light and fruity taste. Try to keep the consistency fairly thin.
1 medium sized butternut squash – peeled, deseeded and cut into chunks
1 onion – roughly chopped
1 eating apple – peeled, cored and roughly chopped
25g butter or 2 tablespoons oil
1 level teaspoon ground cumin
1 level teaspoon plain flour
grated rind and juice of 1 large orange
500ml milk
500ml stock
Ground pepper and a little salt
In a large pan, melt the butter and sauté squash, apple and onion over a medium heat for 5 -10 minutes.
Add flour and cumin, mix well then stir in milk and stock and simmer for 30 minutes.
Stir in grated rind and juice of the orange. Do not worry if it looks a little curdled.
Pureé with a stick blender until smooth, taste, add pepper and a little salt if necessary.