Oatmeal Parkin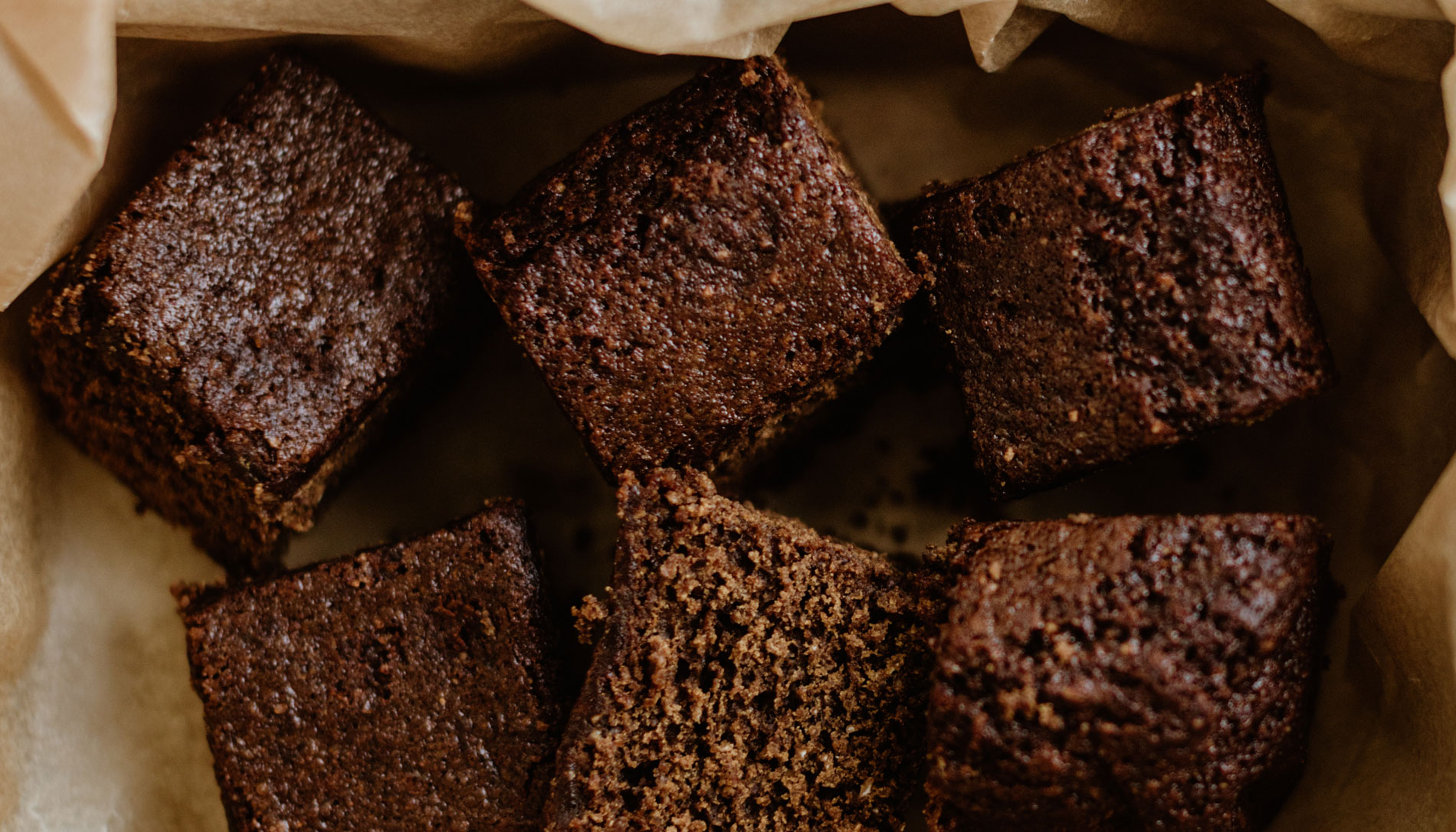 This is similar to a gingerbread and is very easy to make. The whisky can be left out if you prefer. Oatmeal makes it more nutritious and gives it a lovely, slightly gritty texture. It will improve and become more sticky after a day or two. You could also decorate with a little white icing and some pieces of chopped crystallised stem ginger if you need more sweetness.
Makes 16 pieces
100g butter 
200g treacle 
100g golden syrup 
100g dark soft brown sugar 
150g self-raising flour 
150g fine oatmeal 
1 rounded teaspoon baking soda 
2 rounded teaspoons ground ginger 
1 rounded teaspoon ground cinnamon 
3 tablespoons milk
3 tablespoons whisky 1 egg – lightly beaten  
Preheat the oven to 150ºC. Line a 23cm square or round cake tin with baking paper.
Put the butter, treacle, syrup and sugar into a pan and melt slowly.
Sieve the flour, oatmeal, baking soda, ginger and cinnamon into a mixing bowl.
Add the slightly cooled liquid ingredients to the bowl, followed by the milk and whisky. Mix well.
Add the egg and transfer to the tin.
Bake in the centre of the oven for about 1 to 1 1⁄2 hours. Cover with a sheet of paper if the top is browning too quickly.
Allow to cool and cut into squares – the next day, if possible.
If you need to keep your baking fresh do consider using wax wraps rather than single-use plastics. They are made here in Shetland too! Look for Kathryn's lovely designs at @shetlandwaxwraps on Facebook and Instagram.