Baked Shetland salmon with herbs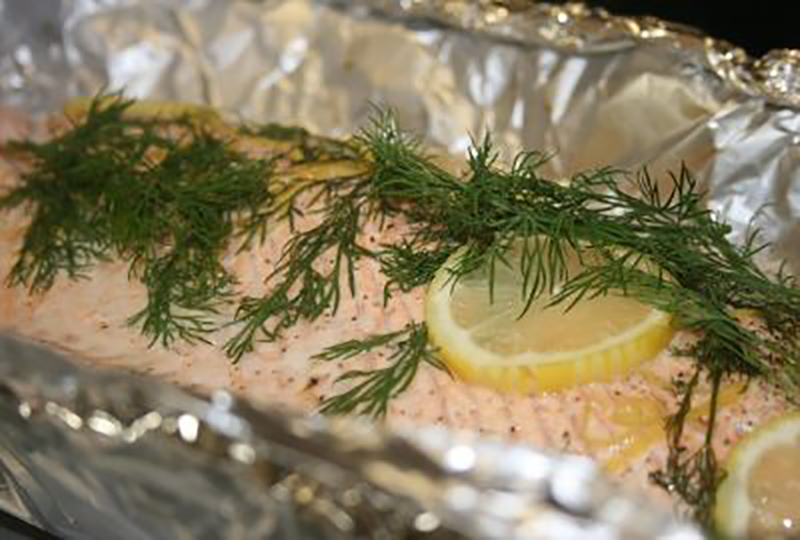 This is absolutely the easiest way to cook a large piece of salmon. Wrapped tightly in foil with slices of lemon and herbs, a good grind of pepper – that's it. The fish almost steams inside the foil parcel.
The oven is preheated – fairly hot but remember that the salmon will continue to cook in its own heat when it comes out of the oven so bring it out earlier if it is a smaller piece and leave it to stand. This method can be used for a whole salmon, a large piece or smaller individual servings.
Tarragon or herbs work well with salmon, but the choice is yours.
One side of salmon – skin off is easier to serve but it does not matter
1 lemon – half of it cut into slices
Pepper
Small bunch roughly chopped dill
Preheat oven to 200° C.
First put a large sheet of foil on a baking tray.
Place the salmon in the centre of the foil and squeeze half a lemon over.
Arrange most of the dill over the top (keep some back to garnish) and then lay the slices of lemon on top.
Add pepper and fold the foil into a tight parcel.
Bake near the top of the oven for approximately 15-20 minutes.
Allow to stand – closed for 5 minutes before serving hot, but it is equally delicious cold.