Shetland vegetable and fish soup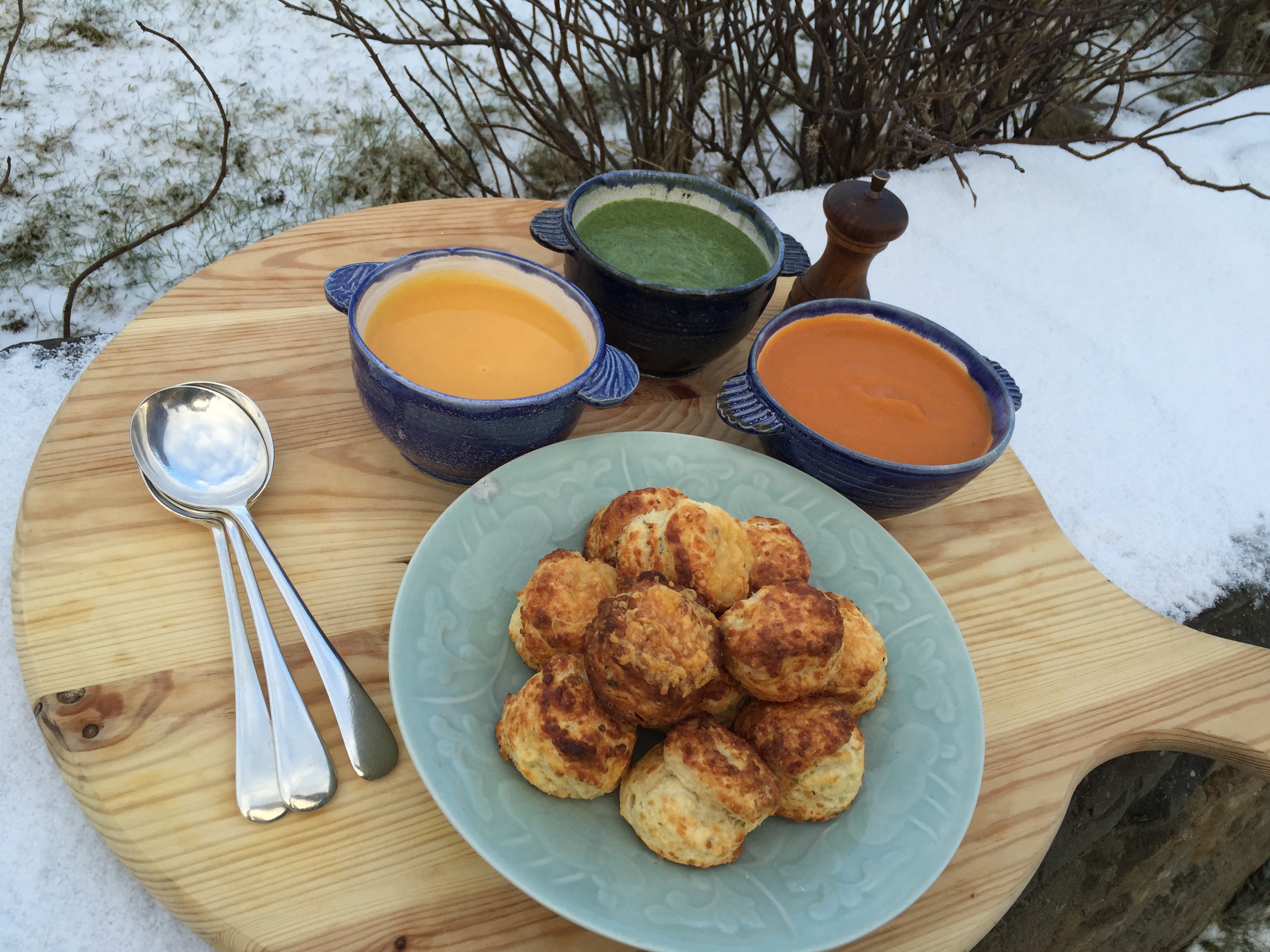 This is a more wintry recipe using seasonal root vegetables: onions, leek, a piece of a neep (swede), a carrot, a taatie and really delicious celeriac which grows well in Shetland. Once this is cooked all you do is add a selection of cut up pieces of fresh fish and cook for no more than 5 minutes. I have used squid, hake, cod and monk cheeks but the choice is endless.
25g Shetland butter (or use oil if you prefer)
1 small onion -chopped
Half a leek – thinly sliced
1 carrot – grated
A piece of a neep (50g) – grated
A piece of celeriac (50g) – grated (or a stick of celery finely sliced)
1 clove garlic – crushed and finely chopped
1 taatie – peeled and cut into peerie bits
Zest of 1 orange – finely grated
1 tin of chopped tomatoes – approx. 400g
Pepper and a little salt
200ml white wine (optional – use all stock if you prefer)
200ml fish stock
A handful of coarsely chopped parsley.
250 g fish – your choice
Soften the onion and garlic in the butter.
Add absolutely everything else and cook for a good half an hour.
The raw fish should be added about 5 minutes before serving with a good handful of parsley to garnish.