Roast Vegetables in a herb and beer batter.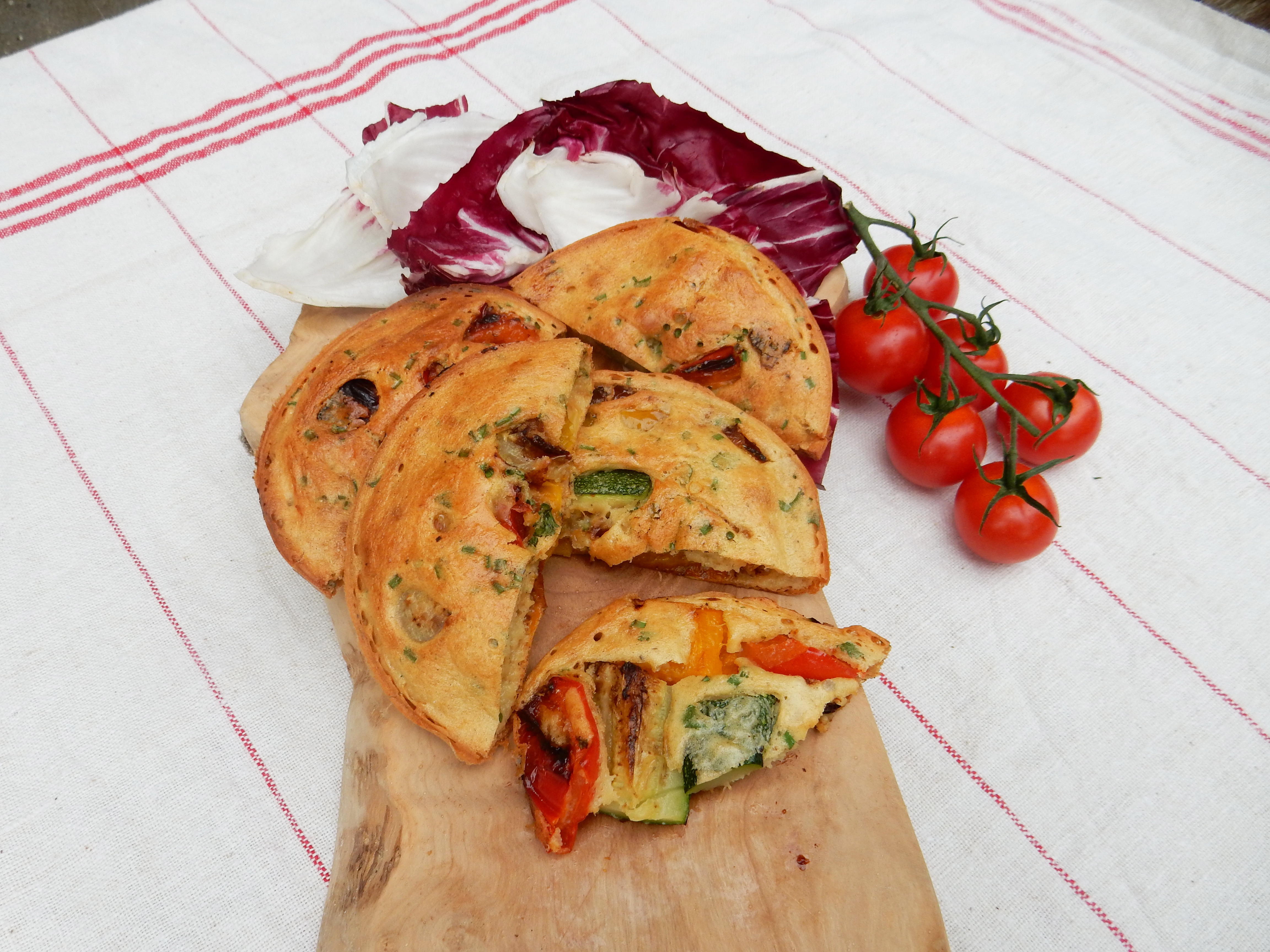 Beer is frequently used in a batter for fried fish. I have been experimenting ….This recipe in its carnivorous form would be Toad in the Hole. Using individual Yorkshire Pudding tins and roasted summer vegetables – these little morsels are so good – with plenty of opportunity for experimenting.
Batter:
75g plain flour
1 level teaspoon baking powder
1 egg
125ml White Wife
1 tablespoon finely chopped chives/parsley
I used peppers, onions and courgettes.
Light oven: 180ºC
Prepare into medium sized chunks and toss in a very little oil with salt and pepper.
Roast on an open baking sheet near the top of a hot oven (180ºC) for approx. 20 minutes.
Prepare the batter by whisking together all the ingredients.
Arrange the vegetables, pour over the batter and bake near the top of the oven for approx – 20 minutes till puffy and golden.
Eat hot or cold.