Gooseberry Frangipane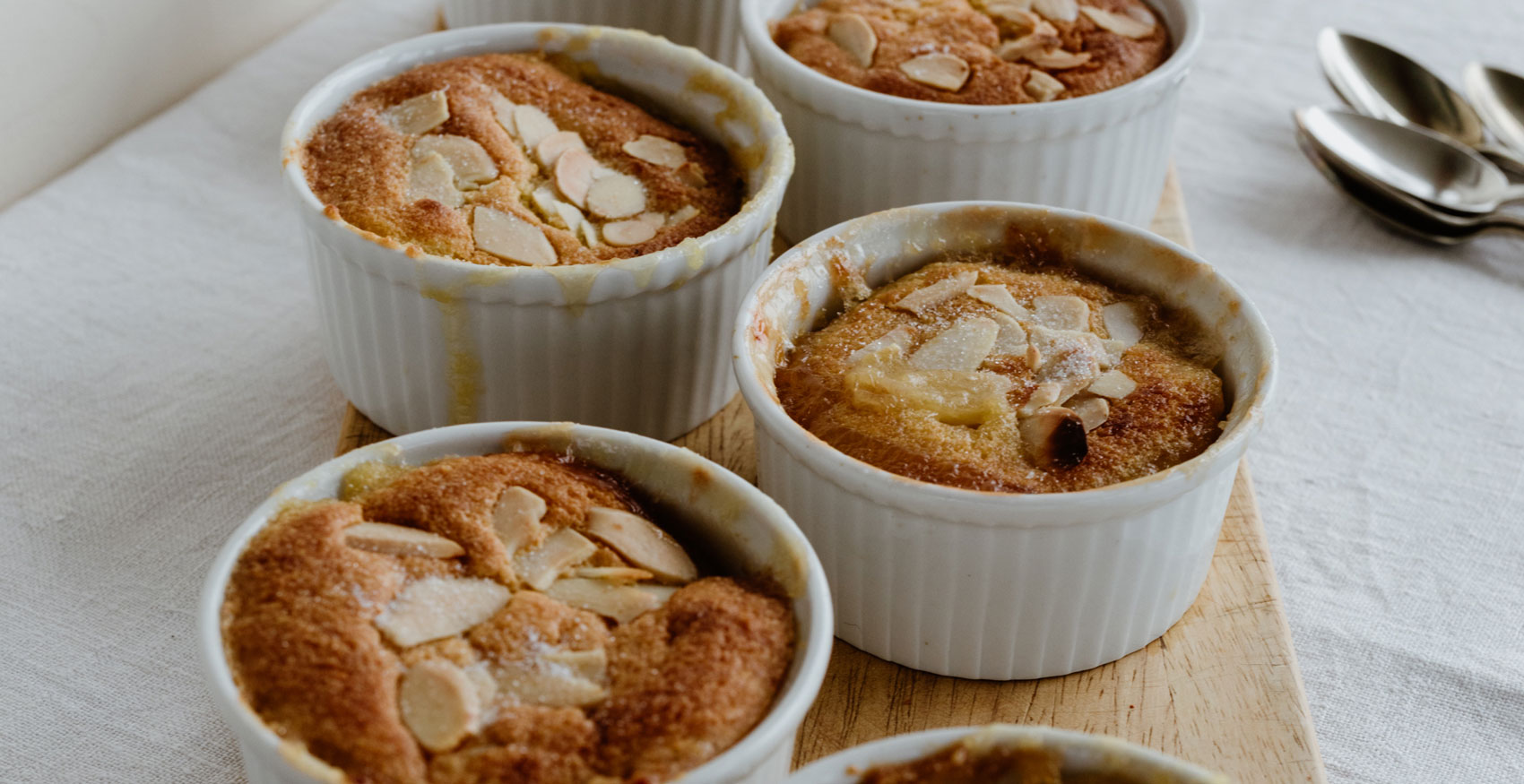 The gooseberry is another fruit that likes the Shetland climate. The bushes I have include the lovely variety Black Velvet – a deep purple dessert fruit which seems fairly resistant to sawfly, unlike the green variety which is regularly stripped of leaves. The frangipane mixture in this recipe can be made up to two days in advance and the dessert can be made in individual ramekins, as shown, or in one large ovenproof dish. This frangipane is so useful and is best with a strong flavoured tart fruit, so try with apple and blackberry, rhubarb, plum, damson or blackcurrant.
Makes 6
500g gooseberries – lightly cooked with 100g caster sugar (no water)
125g unsalted butter – at room temperature
125g caster sugar
125g ground almonds
6 drops almond essence
2 eggs, lightly beaten
15g baked almonds – to decorate
Preheat oven to 180ºC.
Put the cooked gooseberries into the ramekins.
Beat the sugar and butter till soft, then stir in eggs, almonds and essence.
Spoon over the gooseberries and sprinkle a few !aked almonds on top.
Bake for about 25 minutes, until lightly browned.
Allow to cool – best eaten just warm.
Yogurt or Shetland cream will make this easy dessert even more delicious.