Lemon Curd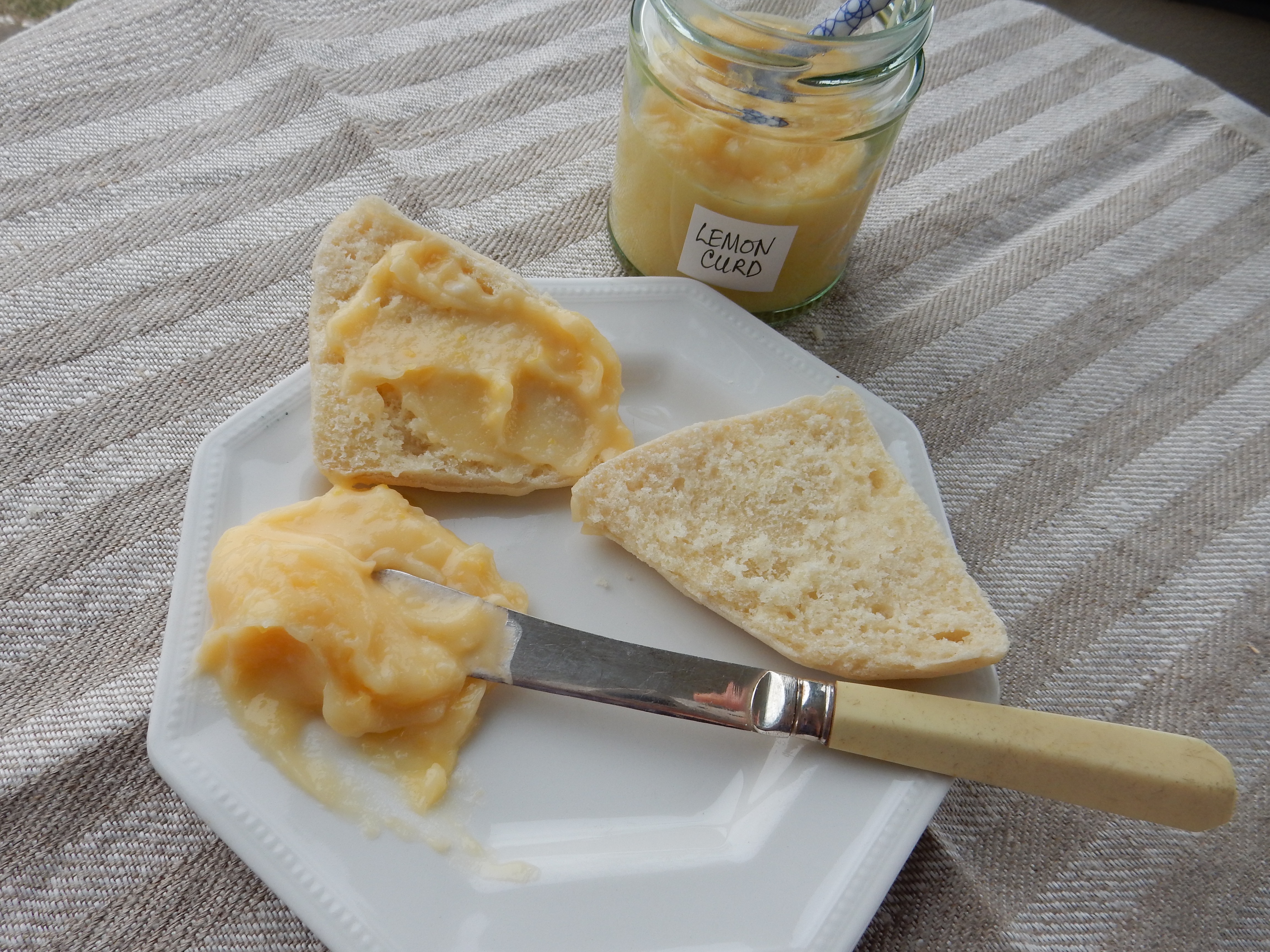 This makes a lovely filling for sponge cake instead of butter icing which can be very sickly. It is also good in peerie pastry tartlets. Try it too, on toast or a warm bannock, scone or pancake.
A delicious variation is to stir in the pulp of a medium sized passionfruit.
2 lemons – rind finely grated and juice squeezed
75g caster sugar
50g unsalted butter
2 eggs
Put all 4 ingredients into a china or glass mixing bowl. (Better when using strong flavoured ingredients.)

Stand the bowl over a pan of barely simmering water and whisk occasionally until the mixture thickens. This will take 15-20 minutes. That's it!

Allow to cool completely and store in a glass jar in the fridge. Use within 2 weeks.