Stuffed Squid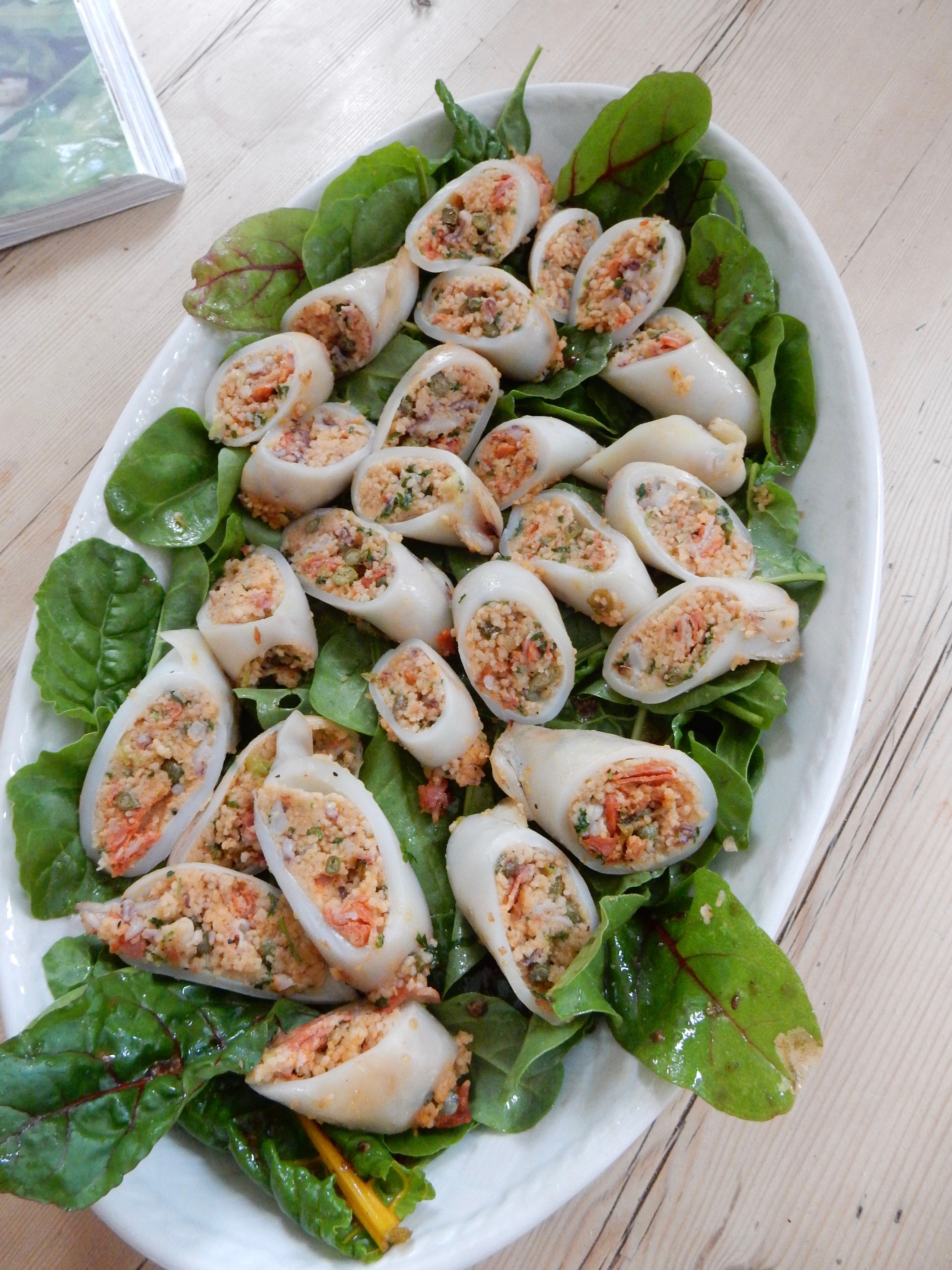 For this recipe you need to get the whole bodies of the squid including tentacles if possible. Give the fish a good rinse under the cold tap and remove the slippery membrane from inside. The size will vary according to what is available in the market. The finished dish looks lovely when sliced through showing the stuffing.
100g cooked couscous
4cm piece of chorizo – chopped (leave out for non-carnivores)
100g bag of baby spinach – cooked and chopped
25g Shetland Butter
1 onion or 1 leek – chopped
1 clove garlic – chopped
1 tablespoon capers
Squid tentacles – finely sliced
A handful of chopped parsley
Soften the onion and garlic in the butter
Add the chopped tentacles cook for a few moments.
Add all the other ingredients mix thoroughly and heat through.
Pack into the squid bodies and close with a skewer.
Cook in the Shetland Vegetable Soup in the oven (preheated to 180°C ) or in a sauté pan for about 5 minutes on each side.