Chocolate Truffles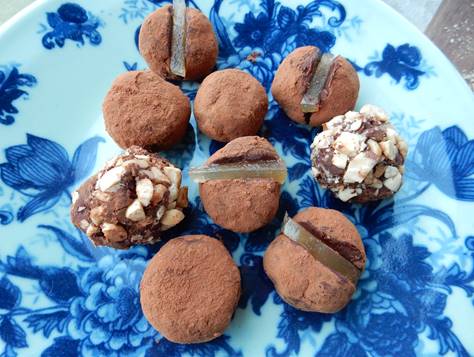 Delicious Chocolate truffles.
150g double cream – ideally from Shetland Farm Dairies
25g Shetland butter
150g chocolate. I used 70% cocoa solids – you could vary this or use milk chocolate if you prefer.
1 tablespoon dark rum (brandy or whisky if you prefer)
Break the chocolate into a bowl
In a pan heat the cream and butter to boiling point.
Pour over the chocolate and mix well with a spatula until melted. Add the spirit.
Cover and cool – ideally overnight.
To assemble :
Use small spoonfuls of the mixture – roll in cocoa and allow to firm up. You could then roll some in chopped toasted hazelnuts; or decorate with a piece of stem ginger.