Fishcakes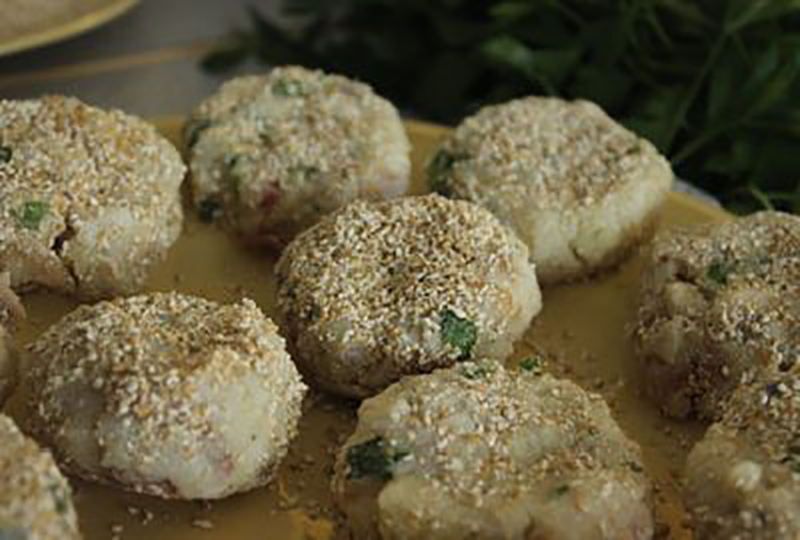 This is basically a mixture of mashed potato and fish – and it's a great way to get bairns to enjoy fish as the careful manual removal of bones usually solves that thorny problem. The 60:40 fish to potato proportion is best and the addition of a tablespoon of capers livens things up considerably as does using some smoked fish. The mixture can be made in advance and kept in the fridge.
Home made tartare sauce is so much superior to the sickly substance available in fiddly plastic sachets in many cafes and fast food outlets. It will keep in a jar in the fridge for several weeks.
Ingredients for the fish cakes:
Approx 300g white fish (all skin and bones removed)
Approx 100g mashed potato
1 egg
Breadcrumbs for coating
Ingredients for the tartare sauce:
200ml good quality or home made mayonnaise
3 tablespoons capers – chopped
3 small gherkins – chopped
3 tablespoons parsley
1 teaspoon chopped fresh tarragon – optional if you must – but gives a really great flavour
Freshly ground black pepper
Method:
Mix everything thoroughly in a bowl, taste and store in the fridge in a glass jar with a tight fitting lid.
Mix the white fish with the mashed potato.
Shape into small patties and then coat with egg and breadcrumbs.
Shallow fry in sunflower oil and drain on kitchen paper.